History
The Education and Training Consortium traces its origins to innovative arrangements adopted in 1966 by the Huddersfield College of Teacher Training (Technical). It then began to deliver training to in-service FE staff off-site and in a number of centres distant from its base at Holly Bank, Huddersfield.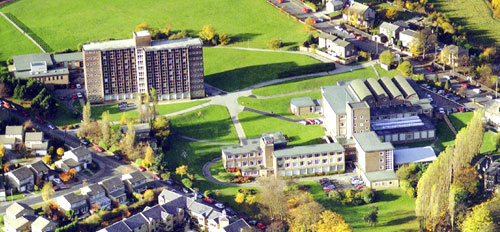 Initially this provision was delivered by tutors from Huddersfield in different geographical locations at designated FE colleges. Progressively over the intervening decades the colleges became increasingly involved in the support and delivery of the courses until that responsibility was effectively transferred to the host colleges. The Teacher Training College at Huddersfield became part of the Polytechnic there and then the University and these bodies continued to support delivery of the qualifications through an extensive network of colleges.

The University remains responsible for the quality assurance of these awards but, under the final agreement reached in 2002 that establishes The Consortium, it is just one of many partners in a unique collaborative partnership between FE and HE. See a full account of the historical development of the network that has become the Education and Training Consortium. Additionally, see an article that analyses the transition from a franchise network to a consortium.